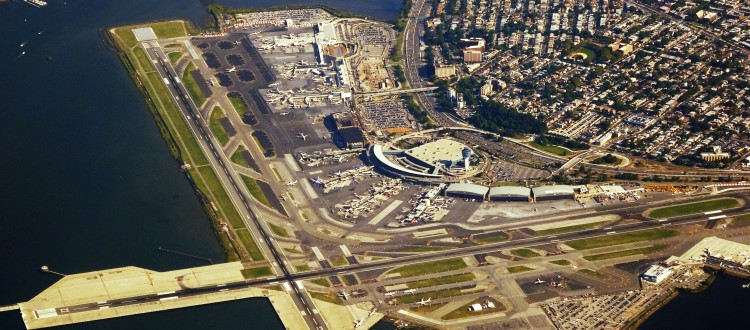 Making your LaGuardia Airport Trips Smooth
New York Finest Luxury Car service is extremely familiar with New York's Fiorello La Guardia International Airport (Airport Code: LGA). Despite its name, LaGuardia Airport is actually the domestic airport for New York City. While the airport hosts 15 airlines, the only international carrier is Air Canada. It's the only international destination is in Canada. A hub for budget carriers Frontier Airlines and Spirit Air, LaGuardia also hosts the shuttle services of US Airways and Delta between LaGuardia and both Boston and Washington Reagan National Airport. Most people agree it is not the easiest airport to deal with. There are no direct flights between LaGuardia and destinations outside North America, though connections are possible to international flights through airports such as Philadelphia, Atlanta, and Washington-Dulles. New York Finest Luxury Car Service has come up with somethings to consider when flying in and out of LaGuardia.
Some of LaGuardia's Challenge:
LaGuardia has several fragmented terminals, which the plans call for replacing with a single architecturally unified building. The airport, built decades before the terrorist attacks Sept. 11, 2001, has limited room for security checkpoints. For now, "the concourses are too small and the waiting areas are jam-packed," said Brett Snyder, who writes an aviation blog called The Cranky Flier. "Some airline lounges are outside security, which makes them far less useful than they should be."
In contrast to the sparkling skyscrapers downtown, the airport looks its age other than renovated terminals C and D. "It's really crazy in a city as important as New York has such an antiquated airport," said George Hobica, founder of airfarewatchdog.com. "The central building was built in the age of the propeller, not the jet." The crowded concourses have no room for shops or restaurants that invigorate modern airports. Fliers find it drab and run down. "Even 'great' airports have pockets within them that look like 'The Land That Time Has Forgotten,' but pretty much the entirety of the LaGuardia central terminal building owns that title," said Robert Mann, an airline analyst with R.W. Mann & Co.
Despite its proximity to downtown, LaGuardia lacks a subway station to make access easier. "You basically have to take a cab from mid-town Manhattan," said Hobica, who avoids LaGuardia in favor of John F. Kennedy airport. "The buses are crowded and infrequent and it takes forever." The overhaul would move the terminal 600 feet closer to Grand Central Parkway, which rings the airport, to allow room for nearly 2 miles of new taxiways. New York Finest Luxury Car Service are experts on how to make your trip in or out of LaGuardia simple, easy and affordable. We can have you in and out in no time at all. Click here to start your reservation.
Sitting along the East River, LaGuardia also suffers more than its share of challenging weather. Wind and fog are common. Super storm Sandy flooded the low-lying airport with an estimate 100 million gallons of saltwater in October 2012, shutting the airport for two days and disrupting travel plans for 250,000 passengers.
The congestion and bad weather combine to give travelers some of the worst delays and cancellations in the country. LaGuardia ranks 29th out of 29 major airports for on-time arrivals (70%) and cancellations (4.48%), according to Transportation Department statistics. Departure delays rank near the bottom, too.
We provide the best service, the most value and an unsurpassed price. New York Finest Luxury Car Service has made it very easy for customers to book reservations both online through our website, our state of the art smart phone apps or over the phone to book your trip to and from LaGuardia Airport (LGA). We provide a flat rate service to and from LaGuardia Airport to simplify travel plans and for those special occasions we make the quote process simple for all airport travel. New York Finest Luxury Car Service combines excellent customer service, technology and the best vehicles to get you to where you need to go. Do you have an upcoming trip? Click here to reserve your trip and to also schedule your pick up on your return home from LaGuardia Airport (LGA).